Yesterday was like "whoa."
Have you ever had one of those? A day like "whoa?"
Yesterday morning I woke up to a new $20 donation for
this big crazy idea
I had to help a family very close to my heart in Mexico be able to move into a house with power, water, and new opportunities. In one week, I wanted to raise $4000 to make that happen. Told ya -- Big and Crazy.
I did some math after that donation and found out that I was going to need $571/day to meet that goal. Doubt creeped in as I drove to work. That was impossible!
Then, I looked to see just exactly how much had been raised the day before (Day 1): $571.
I kid not.
It's like God was telling me, "Kerrie. I've got this. Don't worry."
Then, the day went on and my fundraiser page remained quiet. I have to be transparent here: I worried. Just a lil.
Then 5pm hit and Holy-Canoli >> Things started happening!
By 11pm, donations had gone from $571 to $1450+!
Humbled.
Hyped.
Want to get involved?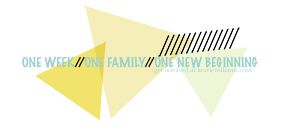 I'm headed to Houston today for my step-dad's surgery. Prayers are really appreciated. Please pray for him to have a safe and successful surgery and for my mom and his kids/grandkids to be covered in peace throughout the whole thing.
Before I go, I wanted to share this new/updated "
pray before you post
" reminder with you. The photo is from our day at the park and there's just something so calming about it for me. Feel free to download the full-size version
here
.